Home
2/9/23
Name changed on Swing Trading book to: Simple Swing Trading – The KISS system.
12/13/19
New book has just been released. Swing Trading for Dummies – The KISS System. Learn a simple strategy for swing trading stocks, Forex and commodities.
12/5/19
I have not been completely lazy over the past few months. A new book on Swing Trading will be released very soon. Sorry for the lack of updates.
3/21/19
The New Psychology of a Cold Call – Tips for Successful Cold Calls has been released.
3/2/2019
How to Start a Money Making Blog: The Best Methods, Trucks and Steps for Successful and Profitable Blogging and YouTube Playbook: The Quick Guide to Growing your Following and Making Money have been release. I know there has been a flurry of our older books getting released. There are a few more still in production. Then things will slow down as we will actually have to start writing again!
2/25/2019
Two of our trading books are getting published this week. Covered Calls – You are doing it WRONG! and High Probability Options Trading.
2/17/2019
We have published a book, Starting from Nothing How to Develop an Internet Marketing Campaign on Internet Marketing. We are actually getting another Trade4Profits book ready,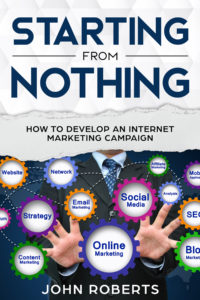 BUT it will not be under the Trade4Profits title. We are excited about the opportunity to publish this book under a new title. Big things are ahead for our trading books.
Still have not forgotten about the next Throne of Storms book. We had not expected to have the opportunity to publish another trading book this fast.
1/26/2019
The Newest Trade4Profits book is out. Trade4Profits – Watch Me Trade 2 is now OUT! This book picks up where our first Watch Me Trade book left off BUT gives you a lot more exposure to time decay direction neutral trades. Check it out HERE.
So, what are we working on now? We have another Trade4Profits book in the works, it will be a more in depth look at Iron Condor and Butterfly Strategies.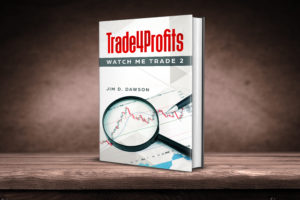 In addition, we are dusting off the manuscript we started a while back on the next book in the Throne of Storms series. It is tentatively titled Darkbain.
We are busy promoting the Trade4Profits – Watch Me Trade 2 book right now, so not 100% sure which one we will finish up first.
Down the road? Well, we still need to compete the Broken Trust series, probably just one more in that series and there will be more Cord McCoy books. Cord McCoy is intended to be an open ended series of books, not necessarily building on one another. Although, if you have read Cord McCoy – The Hanging Teacher you know there is an open story line there which we will bring to close in the next Cord McCoy book.
Meet J.D. Dawson
I began writing in college, writing one book and part of another. Over the years my business career and life in general took away from my writing time. I have always wanted to publish a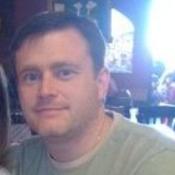 book if for no other reason than to say I had done it.
Finally, after life had slowed down a little I made the commitment to myself to follow my dream. I picked up the book I had finished writing in college and completely rewrote it into my first published book Throne of Storms – Identity Lost and I have been writing ever since.
I had completed a number of fiction titles, not all were published, before I wrote my first non-fiction book on options trading. Trading stocks, options, Forex and commodities is my other passion and I have spent over 20 years learning to do it. Now I write about that also to help others learn without (hopefully) making all my mistakes.
My business career has been spent as executives in a number of companies including one that is publicly traded. Maybe one day I will write about that also?